1 Summary
Streaming from the Xbox one is not as hard as you might think. Basically there are two different ways to stream from the Xbox One. The first and easiest way to stream from the Xbox One works with the Twitch app, which you can install directly on your console. The second option works with a capture card. This option is a bit more complicated, because you need a capture card and a PC with a suitable broadcasting software like OBS Studio installed.
It is up to you to decide which option you want to use. In this article we will go into both options in more detail and show you how to achieve your goal of "streaming from Xbox One". - Have fun!
2 Xbox streaming using the Twitch Twitch-App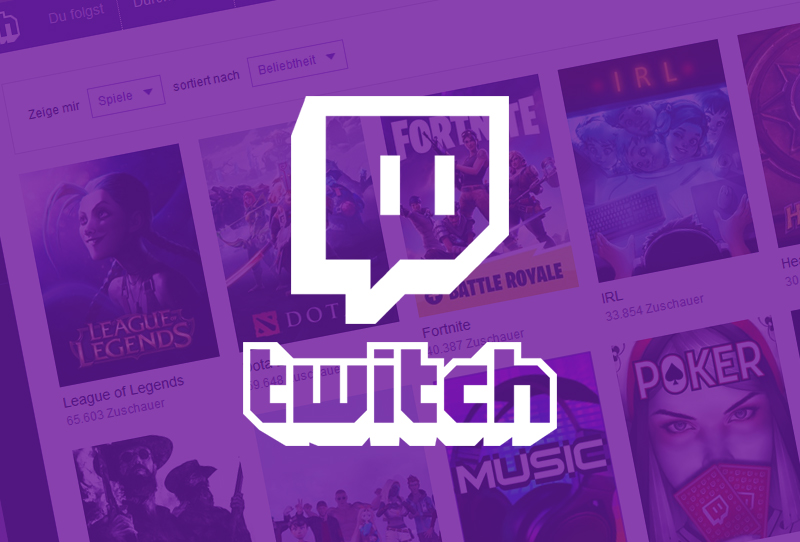 2.1 Downloading the Twitch-App
You can download the Twitch-App in the Xbox-Store for free. Just search for "Twitch" and install it. The app offers you the following features:
Easy start of a broadcast with the Kinect voice command "Xbox, Broadcast!"

Use of the Kinect-camera as facecam

Display of the twitch chat

Invite your viewers to join your game
During the game, all functions can be accessed directly via an overlay on the side of the screen.
2.2 First-time-Installation of the Twitch-App
First, log in to your Twitch account on your PC or smartphone. Don't worry, this process is only necessary once during the first installation of the app, later you can start a Twitch stream from every game with the voice command "Xbox, Broadcast! Then launch the Twitch app on your Xbox One and select "Log In".
Now you have to visit the website twitch.tv/activate on your PC or smartphone and enter the there located six-digit code on your Xbox One to link the Xbox Live gamertag to your Twitch account.
Next, you'll need to check some settings:
Make sure that your profile is set to "show as online"

In your privacy settings, you can set that everyone can see when you're online

Check that broadcasts from games are set to "Allowed"

Under settings check if "Allow Broadcasts and DVR Uploads" is enabled

For the microphone and camera via Kinect, check whether you can share the content created with Kinect in the settings under "Kinect"
Now you are ready to stream your first game. Make sure that the game has already loaded up to the menu before you start the app, otherwise the Xbox One could crash. When the Twitch app is launched for the first time, it automatically performs a network check to select the ideal bitrate for your internet connection. You can repeat the test at any time or manually choose another quality.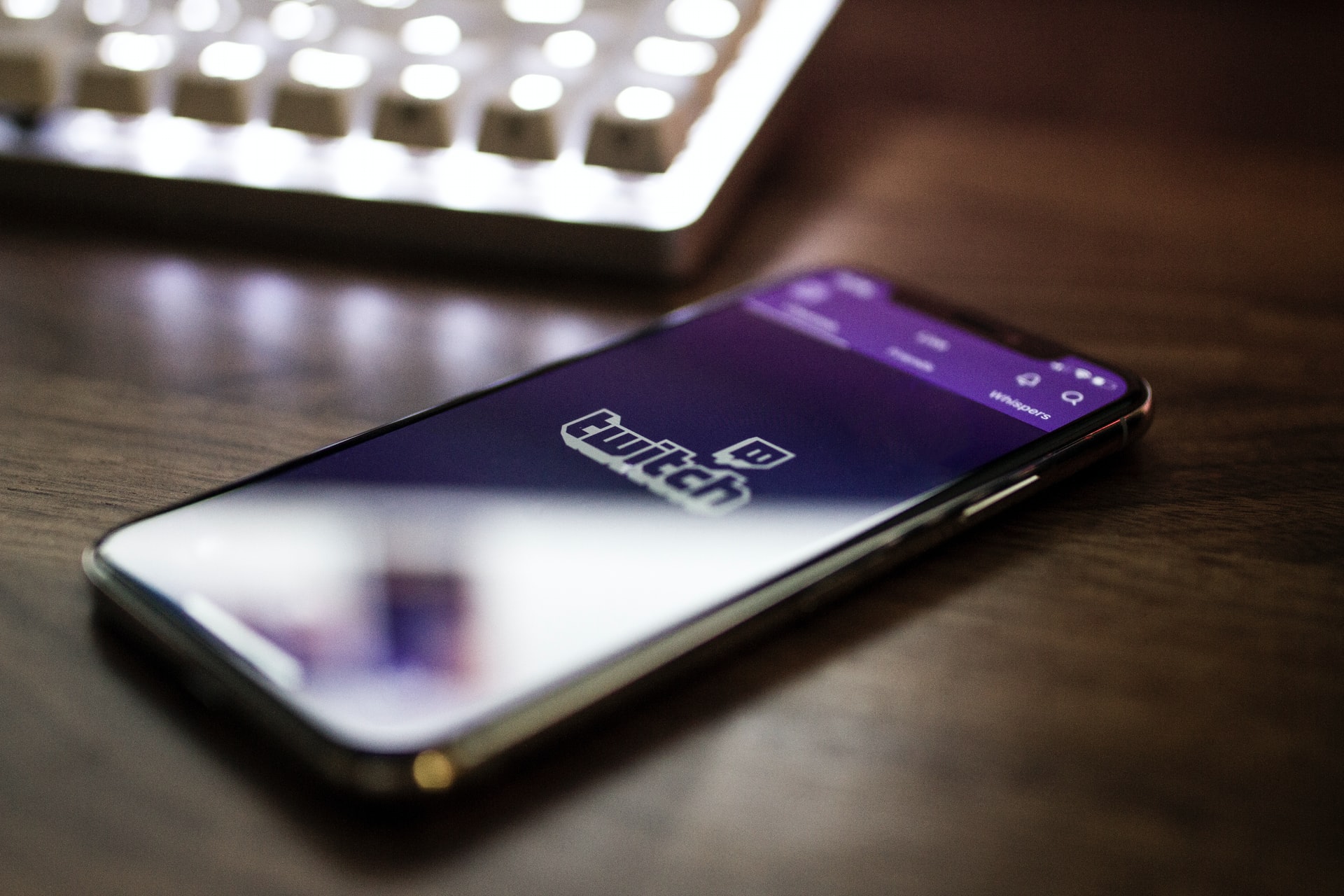 2.3 Settings within the Twitch-App
When the Twitch app is started for the first time, some preferences still have to be set. These include:
Kinect camera
You can set whether the video of the facecam should be shown on the screen and if so, where. Depending on the game, the UI is in different locations, so make sure that you don't cover important elements with your camera image. Of course streaming from the Xbox One also works with most USB headsets available on the market
Kinect microphone
Select whether your users can hear you by enabling "Enable microphone". Also adjust the volume of the microphone in relation to the in-game sound so that it does not drown out your voice completely. When buying a microphone, you must first make sure that it is compatible with your Xbox.
Twitch overlay
Finally, you can decide whether you want to use the twitch overlay as a permanently displayed sidebar or in a minimized version. In the minimized version, you can access the functions of the app using the snap function of the home menu.
Stream settings
Now you only have to give your stream a name and select the game you want to stream. In the future, you can also start your stream outside of the app by simply using the Kinect command "Xbox, Broadcast!" On your mark, get set, stream!
3 Xbox streaming using a capture card
Below is a quick guide to the steps you need to take to stream from your Xbox One using a capture card:
Step-by-step guide:
Start your Xbox and your PC.

Connect both via the capture card.

Set up the remaining equipment (microphone, camera, lighting etc.).

Open your streaming software.

Create the source "media source" in it to feed the Xbox image into the broadcasting software.

Open the Studio mode in your broadcasting software.

Create and check your scenes (overlays).

Check all audio channels (party, game sound, music etc.)

Start your game on the Xbox.

Check the image of your upcoming stream.

Start your stream!
4 Add Overlays to your Xbox stream
To make sure your stream not only runs smoothly but also looks professional, it is essential to insert a matching twitch overlay. There are two ways to realize this.
4.1 Lightstream Studio
In the Twitch Xbox app, you can set your destination to Lightstream. Instead of going directly to Twitch, your console stream will first go to Lightstream's cloud-based broadcast software, where you can add your overlays, alerts, and arrange them on different scenes before they go live to your Twitch channel. Once set up, you don't even need Lightstream open in your web browser – your overlays will be added to your stream automatically every time you go live. Learn how it works here.
4.2 Capture Card and PC
The other option is to use a capture card. A capture card is a small hardware device that connects your Xbox to a PC via USB cable. It will record your Xbox gameplay and stream it through PC-based broadcasting software to Twitch. You'll need a PC with decent specs to run your stream, but if you have the hardware, this will give you a lot of flexibility. You can find detailed instructions here.
4.3 Twitch overlays from OWN3D
Streaming your Xbox gameplay on Twitch is easy and necessary if you want to be the next big streamer. By stepping up your game to add overlays, you can turn your streams into a unique experience and build your audience much faster. If you are looking for Twitch overlays, please visit our online store. We offer a wide range of unique designs that will take your stream to the next level.
5 Troubleshooting
Everybody knows it: You have followed the instructions step by step and still something doesn't work as it should. If the Xbox One app doesn't work as planned, you can check the following checklist to see if everything is configured correctly. If you want to start all over again, you will find a tutorial on how to reinstall the Twitch app and other ways to get help below. If you have a problem with video or audio broadcasting content to twitch that is not mentioned here, as a last resort, you can reach the Twitch support at https://help.twitch.tv/ with "Send us an e-mail".
Check settings before streaming
Make sure that the above-mentioned privacy settings are set to public (All) and that the broadcast can also definitely be sent from your device. The following settings should be checked in case of problems:
Profile -> online status must be set to "online"

In the privacy settings, the online status must be visible to "all" and the broadcast of game content must be set to allowed

Furthermore broadcasts and DVR uploads must be allowed
In order to use the Kinect camera and microphone, the following settings must be made:
In the privacy settings the sharing of Kinect content must be allowed

In the Kinect settings you must enable the use of the Kinect microphone for chat and Kinect itself
Reinstalling the Twitch-App
As a last resort, reinstalling the app may help. To do this, the following steps must be taken:
Go to twitch.tv/settings/connections and disconnect the connection between your gamer tag and your Twitch account

Then select your Twitch app on the Xbox One, press the menu button and select "Manage app"

On the right side under "Stored data" you select your gamer tag, press the menu button again and select "Delete saved data".

Reopen the app menu, uninstall the app and then download it again from the App store

Follow the instructions above under "First-time setup of the Twitch app" and "Settings within the Twitch app".
Further tips and hints
If the problems persist, the following tips and hints may help you:
It is not possible to stream game demos or apps

To start a stream, a game must be started

If you have problems with the network, it is helpful to use a cable connection instead of WiFi

Disable all parental control settings

If necessary log out from other logged in accounts on Xbox One